"You see, bookshops are dreams built of wood and paper. They are time travel and escape and knowledge and power. They are, simply put, the best of places." ― Jen Campbell, The Bookshop Book 
Welcome to Western Sky Books!
March 2019
---
February 2019
---
It is time for Blind Date with A Book!
Come on in to the store February 8th – 15th and choose your book. Take a chance that you will find a great book you might not have otherwise read. Adult books are just $5, children's are $3. We will have a prize draw where you can enter to win one of four $25 gift cards. We will do this draw February 16th. You can enter once per Blind Date purchase.
---
January 2019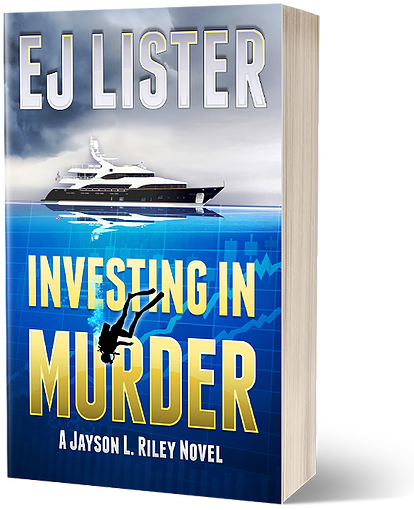 Local Author EJ Lister is making several copies of his book  Investing in Murder available for free! All he asks is that you write a short (honest of course!) review. We have 3 review copies available. Come on in to the store after January 2nd, for a copy and for information about how to provide the review.
Please note that we are closed January 7th and 14th.
---
December 2018
Take a chance on a local writer sale – 10% off  new and used books written by local writers and about BC.
Show the receipt from your purchase at The Village Toy Store, Coquitlam Florist, or Tomes and Tales Used Books and receive 10% off your purchase at Western Sky Books. All three of these stores will honour your Western Sky Books (only, not each other's) receipt for 10% off (flowers only at Coquitlam Florist.)
Participate in the 7 Ways for 7 Days campaign. Western Sky Books gives you the option to shop in-store or online, buy locally made gifts, pick up gift cards and support your local community.
---
November 2018
Books are always great gifts!
To help you prepare for the coming gift-giving season, our new and gently used books are on sale. Come on in early, while the selection is still great!
Sale dates:
November 3rd: Cookbook sale 25-75% off
November 10th: Boxed Set sale 15-25% off
November 17th: Sci-Fi/Fantasy and YA sale: 15-25% off
November 24th: Take a chance on a local writer sale 10% off
All sales continue through the month.
Challenge your friends and fans to visit their favorite bookstores!
Go into your local bookstore (any bookstore!) between November 10 and November 16 and take a picture of the book you are most excited to gift this holiday season!
​Post your photo to Facebook, Instagram, or Twitter sometime November 10 – 16 with the hashtag #loveyourbookstore and you'll be entered to win awesome bookish prizes! When you post, challenge five friends to go love THEIR favorite bookstore too.
The inaugural Used Bookstore Crawl
Saturday November 3rd 
Sunday November 4th
Lots of people still say there are fewer and fewer bookstores, but we are here to tell you that Metro Vancouver has a lively and growing list of independent used bookstores.
We encourage readers to spend this weekend on a "crawl" to each participating store. We hope you will actively search out the stores you haven't been to yet, and that you'll do a little browsing and shopping on your own or with a gang. Drive, take transit, stop for lunch or go for a stroll in between each store as you go. We're all independently owned small businesses, we love books, and want to share that book love with readers and writers alike!
Pick up your passport at the first store you visit, and be sure to get it stamped at each store. There will be prizes for everyone who visits all 7 stores, as well as a social media post prize or two, Stay tuned for details!
Participating stores:
Tomes and Tales Books – 103 – 19141 Ford Rd., Pitt Meadows – www.tomesandtales.com
Western Sky Books – Unit 2132 – 2850 Shaughnessy St., Port Coquitlam  – www.westernskybooks.com
Iron Dog Books – Mobile – SFU/Port Moody/Various www.irondogbooks.com
Renaissance Books – 712 12th St. Unit B, New Westminster www.renaissancebookstore.com
Companion Books – Burnaby – www.companionbooks.com
Massy Books – 229 E Georgia St., Vancouver – www.massybooks.com
The Paperhound Bookshop – 344 W Pender St., Vancouver – www.paperhound.ca
Please visit each store's facebook page or website to confirm their specific hours and promotions for both days of the crawl, so you can plan both your browsing and travel time.
#fallforusedbookstores 
#usedbookstorecrawl
---
October 2018
All Hallows Story Night…
Linda Purdy Kong, Rhea Rose, and Anton Von Stefan also join us to read from their recent works.
---
*****
We're slowly moving our updates, events, and all other book related news over to the webstore site. Please click the BROWSE button on the left of the page, which will take you to that site home page. If you click through on any of the other pages here, you will also land on the appropriate page to get all your Western Sky Books news, and of course be able to browse the online store.
---
July 10/18 …as promised…
Here's our start of July update:
We'll be at local markets through the summer~ Port Coquitlam Farmers Market and The Market at Brewer's Row in Port Moody at Rocky Point (at the train museum – take the Port Moody Shoreline Shuttle, it's fun!) We loved bringing books to their readers last summer and we can't wait to hang out with you all at these grassroots and community based events, where shopping local isI fun and festive!
Please check out our events page for our updated event listings this summer too! Local Artist/Painter Martin Sollanych is in the gallery, Tri-City Poetry Slam/Open Mic continues, and there will be more author readings too! Check back often for updates!
May 2018
👏

👏

👏

Thank you Port Coquitlam! 

👏

👏

👏
Did you know that our very first day to sell books was at last year's Biz Alley at the weekend May Day events? We have come a long way since our little table with our small selection of gathered books.
To celebrate and offer a big Thank You to our Port Coquitlam (and Tri-Cities, of course!) customers, we are offering 10% off all used books this weekend, Saturday May 12th and Sunday May 13th.
📚
😁Come on in before or after the parade & picnic and other fabulous festivities this weekend. 
📚
😁
We  changed our hours slightly, in order to be responsive to your requests and also to do a bit of book seller self-care. We are still open 7 days a week, so come on in to find your next book love!
Tuesday, Wednesday, Saturday 10am-6pm
Thursday, Friday 10am-7pm
Sunday, Monday  11am-4pm
Also, we are extending our Sunday/Monday Buy-One-Get-One 50%/25% through the month of May! Yay cheap books! (please scroll down to previous update for details.)
---
April 2018
Please join us Saturday, April 28th for Canadian Independent Bookstore Day! 
Writers Linda Clement  and K.A. Thompson visit to help out in the store from 1pm on, (so come in and chat with them about their books!) and tea will be on. Local writer Jason Lee's reading starts at 2pm.
And here is a fun contest, sponsored by Penguin Randon House: Independent Bookstore Bingo!
***
We're open on Mondays 10am-4pm starting April 9th! To celebrate being open 7 days a week we are holding our first BOGO sale!
Sundays and Mondays in April
BOGO50 – USED hard cover
BOGO25 – NEW hard cover
*conditions apply. Not to be combined with other discounts. Consigned/collectible books are not included in the sale. Store credit can be used with a  2nd used book only. Book with the highest price charged full sticker price and the lower cost book has BOGO discount applied. You can buy a new book and a used book – the BOGO50 would apply to the used book as long as no other new books are purchased at the same time.
---
March 2018
We have books on the 2018 BC Book Prize Finalist list in store and on order, including books from Coquitlam writers Onjana Yawnghwe and Peter Martin (check out this Tri-City News article.) Please browse the list and let us know if there are any books you would like us to bring in to the store for you, we'll be happy to do so!
We have several events coming up, including Colin Craig's Poetry Reading and Art Show, Friday March 16th, 7-9pm. Please check our 
event listings
 so you can plan to attend a gathering with local writers & book lovers.
The 
Canada Reads 2018
 short list books are all in the store, as well as several books from the 2018 long list and previous years' Canada Reads picks.
---
February 2018
Come on out  to our very first BOOK SALE!
February 2 10am-6pm
February 3 10am-6pm
  February 4 11am-5pm
If a book is in a box, bin, or bag, it is on sale. We took the boxes off the floor but we're hauling them back out so you can sort and sift through the stacks. We have hundreds of books of every genre, on all subjects, for you to choose from.
Prices range from $0.25 -$3.00 /book.
Bring your own bag: fill it up for $15.00.
Bring your own box: fill it up for $20.00.
All sale books are sold for CASH ONLY.
**************************************************************
Western Sky Books store is open and available for you to buy books! Please click here or click the Browse Now button on any page to navigate to the online store.
Our retail location at 2132-2850 Shaughnessy Street in Port Coquitlam is now open. We wish to extend thanks the Port Coquitlam Farmers' Market, the Market at Brewer's Row, the North Vancouver Night Market, and all of our customers through the summer and fall for such warm welcomes and encouragement over the summer and fall.
Our hours for  are 10am-6pm Tuesday to Saturday, 11am-5pm on Sunday.
We are excited to provide our customers the opportunity to buy used and new books online and in store. We envision our store as a place for readers and writers to  gather in our shared love of books. We look forward to meeting you, our customers and neighbours, and being the place local bibliophiles choose to find their next great lit love. 
Local writers and authors will find a home for their books at Western Sky Books. All sections of the store highlight and promote the work of local, British Columbian, and Canadian writers.  We also promote the work of Indigenous writers and authors.  Please contact us to get copies of your book in to the store and plan a reading or book signing event.
To arrange for us to pick up used books from your home, please call or text 604-417-7215 or email us at dianne@westernskybooks.com.